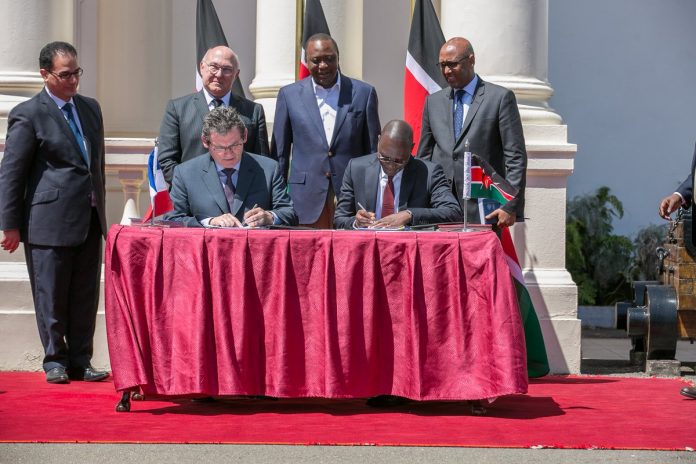 French multinational Groupe PSA has announced that they will restart the assembly of Peugeot cars in Kenya. Groupe PSA manufactures cars and motorcycles sold under the Peugeot, Citroën and DS car brands. Assembly of Peugeot cars in Kenya stopped in Kenya in 2004.
PSA Group have partnered with Urysia Group, the distributors of Peugeot cars in Kenya, to assemble the cars. 5 Peugeot models will be assembled in Kenya with the first car estimated to roll off the assembly line in June 2017. Mr Jean-Christophe Quemard, the Group PSA Vice President for Middle East and Africa, shared that the company has invested Ksh. 1.2 billion in the venture and will employ 200 people. He added that they are projecting to start with at least 1,000 units and that they will begin with the 508 model.
Completely knocked down (CKD) vehicles headed for assembly plants are exempt from import duty (at 25 per cent) and excise tax (at 20 per cent of a car's value). The two taxes are levied on fully-built imports.
Peugeot entered the Kenyan market in 1958 and assembled approximately 27,000 Peugeot 504 cars between 1968-2004.
Car manufacturer Volkswagen restarted car assembly of its car in Kenya last year with the first car rolling off the assembly line in December 2016. Ashok Leyland, India's second largest commercial vehicle manufacturer, also announced in January this year that it will establish its first African assembly plant in Kenya.