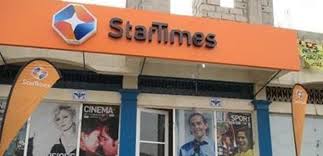 StarTimes Media has announced the introduction of five new entertainment channels on its platform with a key focus on African content.
The five include iROKO Play, iROKO Plus, African Movie Channel Series (AMC), StarTimes Zone and a sports channel Sports Focus all of which will feature exclusive African movies, drama, comedy, series as well as sporting action as the company seeks to have a pool of relevant and entertaining content for the Kenyan audience.
Recently, the company secured exclusive deals to broadcast the International World Rally Championships, the World Boxing Titles and Germany football league, the Bundesliga as the battle for premium content rages on.
Africa Movie Channel (AMC) Series
African Movie Channel Series (AMC Series) is a premium African entertainment channel showcasing the best and award-winning TV soaps, comedy and drama from all over Africa, 24 hours a day. The channel will provide the full package of unrivalled top-tier Nollywood and African TV programming tailored to showcase universal African family values within modern African society.
The channel is unique as it exhibits African television series that is reflective of, and sensitive to the cultural heritage and modern lifestyle of its audience. New series will be introduced at least once every three months, so there will always be a carefully curated balance of modern and popular programming.
iROKO Play & iROKO Plus
iROKO is the world's largest distributor of African movies with a catalogue of over 6,000 movies and an audience reach of 10.3 million people, across 178 countries.
These two channels will broadcast the most popular Nollywood movies. They two are expected to engage viewers like never before as four premium films will be highlighted every month on iROKO PLUS while one premium will be highlighted every month on iROKO Play alongside three popular classic movies.
StarTimes Zone's
This Channel is mainly engaged in movies and series, it is a general entertainment channel with 50% Featuring Hollywood action movies and 50% being acclaimed Africa films.
Subscribers will be able to equally enjoy a variety of talk Shows, Reality Shows, Kids Cartoons, Magazines and lots more all aimed at entertaining the whole family.
Sports Focus short description
StarTimes Sports Focus aims to provide subscribers with a dynamic fast-paced overview of sport as a whole, while offering a glimpse of the content available on the sport channels in the premium packages. It will also bring viewers with a 90-minute sport news content block daily as well as sport magazine shows.
Subscribers will be able to follow their legendary sport stars from Africa and all over the world on our sport news channel.