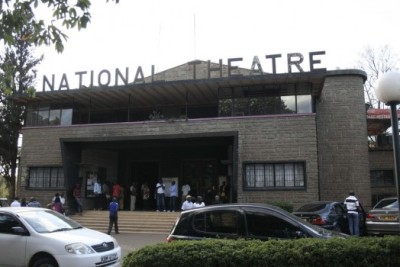 The Kenya National Theatre is set to get a new look. This comes as Kenya Breweries Limited (KBL) has begun refurbishing the theatre in a project that is expected to play a key role in moulding the careers of up-and-coming performers. The reconstructed building will give artists a state-of-the art venue to stage local productions and for Kenyans and visitors to enjoy locally produced performances.
The refurbishment was identified by the Kenya@50 project secretariat as one of the flagship projects to celebrate the country's 50 years of independence. The three month long refurbishment will cover the entire interior of the theatre including an overhaul of the auditorium, seats, sound and lighting system, the stage, the rigging, air-conditioning, entrance lounge, main front face and other facilities including sanitation. The refurbishment is expected to complete in March 2015, at a total cost of Ksh 100 million.
"Turning the Arts & Culture sector around is a mammoth task that can not only be left to the Government. The contribution of sector players and the business community is crucial. Such a reconstruction will contribute towards developing art skills and enable us to locally consume and export our entertainment talent, in effect supporting the government in generating revenue through this sector," noted Dr. Hassan Wario, Cabinet Secretary for the Ministry of Sports, Culture and Arts.
EABL Group Corporate Relations Director, Brenda Mbathi noted that the company is keen on supporting projects that positively contribute to the country's economy. "Besides aesthetic appeal that will be projected by the new age look, the refurbishment also looks at creating a sustainable avenue for the Kenya National Theatre to attract increased patronage and generate more revenue, to sustain itself through the years to come under the Kenya Culture Centre." Said Ms.Mbathi
Kenya Cultural Centre Director, Aghan Odero noted that the refurbishment complements the on-going infrastructural improvements at the Kenya Cultural Centre, aimed at facilitating the development of a modern theatrical performance space that will grow regional talent.