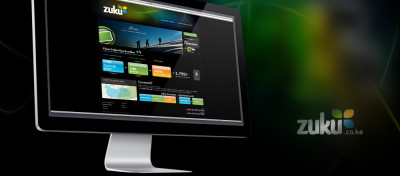 Picture this you have a project to complete for school or work. It will need you to download a few files online or be connected to the internet for the software to run. It's just a little after midnight and you also need to sleep and be fresh for the presentation. As you struggle to finish up, your internet connection fails. You might end up having to restart your work or finish it at a much later hour meaning your deadline will not be met.
This is something many of us struggle with. If you're on social media, then you have probably seen people tweet certain telecom accounts complaining about poor service. Sometimes the issue will be fixed, other times, you get a scripted PR response that makes you angry and you change networks hoping for better service elsewhere.
I happen to work on the internet for most of the day. It doesn't matter if I'm at the office or at home, internet connection is something I need 24 hours a day. I spend at the very least Kshs. 5,000 a month on getting data bundles. Some may say this isn't a lot, but to me it is simply because I have to limit my use and spend more time at the office for the free Wi-Fi. If I used my modems normally, I would probably spend double or triple that amount.
The need to save money and get reliable internet has taken me on a search to get the best (or something close to it) internet option available. This has landed me on Zuku Fiber.
Zuku, which is run by the Wananchi Group recently upgraded their internet options to Zuku Fiber. Zuku Fiber offers unlimited internet, TV and Internet telephone. The service is available in Nairobi and parts of Mombasa. The packages offered are 1 Mbps, 10M bps, 20 Mbps and 50 Mbps.
All the packages except the 50Mbps have an installation price of Kshs. 3,999. The 50Mbps will put you back Kshs. 7,500 to have it installed. The prices are quite affordable and if you add in the fact that you get unlimited internet, I am sold on signing up. The monthly costs are as follows:
1 Mbps – Kshs. 2,999
10 Mbps – Kshs. 4,229
20 Mbps – Kshs.9,999
50 Mbps – Kshs. 9,999
If I were to weigh my options and consider the price, the 10 Mbps option looks good. I could save a few hundred shillings with it.
The good thing with Zuku is that internet options also come with a few add-ons thanks to the TV channels. For every package, there are a certain number of channels as add-ons. Internet is my main worry, but getting a daily dose of entertainment in the mix could probably convince me to spend more money on the other packages.
Getting perfect internet connection may not become a reality today, but the search for it continues. You need something that has great speeds and is reliable. For me, Zuku is that option. My days of crying on social media because the network isn't allowing me to access certain links is going to become a thing of the past.