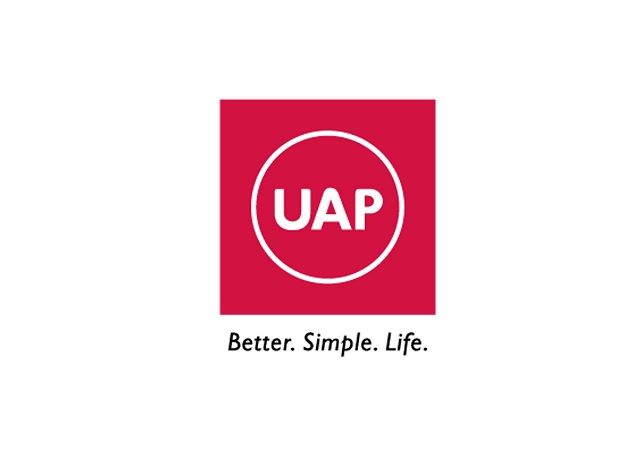 UAP's Insurance arm, UAP Life Assurance Limited, has launched a new SME Insurance Product, Biashara Shwari.
Biashara Shwari is a comprehensive cover with a wide range of insurance coverage options that can be tailored to suit specific needs of various Small and Medium-sized Enterprises (SMEs). The product has five unique benefit options that provide different benefit packages including a Group Life Cover, medical cover benefit, pension contribution benefit and Workers Injury Benefits Act (WIBA) benefit that will provide protection to the employees against various risks, not limited to those occurring during working hours.
Speaking during the launch, Mr. Dominic Kiarie, UAP Group Managing Director, said "Approximately 97% of the Kenyan population lacks access to affordable and timely insurance, with statistics indicating that only 3% of the Kenyan population has health insurance, which is mainly an employer-based cover. With Biashara Shwari, SMEs will be better placed to attract and retain talent in its labour force leading to more productivity,"
"SME's account for about 45 per cent of the gross domestic product compared to less than 15 per cent two decades ago. Moreover, the sector provides approximately 80 per cent of employment and contributes over 92 per cent of new jobs created annually. The biggest challenge for SMEs has been the relevance of insurance products currently available in the market. However, SMEs need protection. They need insurance. They need Biashara Shwari," added Mr. Kiprono Kittony, National Chairman, Kenya National Chamber of Commerce and Industry
The Kenya Revenue Authority (KRA) reports that there are over 145,000 registered companies in Kenya, of which more than 75% are Small to Medium Enterprises (SMEs). With a lower employee average age and sharing common needs that include simplicity, solutions to cash flow problems and talent retention, UAP has invested in this sector and made SME Insurance a priority.
CEO of the Insurance Regulatory Authority & Commissioner of Insurance Mr. Sammy Makove reiterated the approval of the product by the Authority for distribution to the market. He noted that, "With Biashara Shwari, UAP is aligned to supporting and encouraging the growth of SMEs. We at the Authority are very keen to see players in the industry simplify their products so as to make it easy for the customers to appreciate and consume."