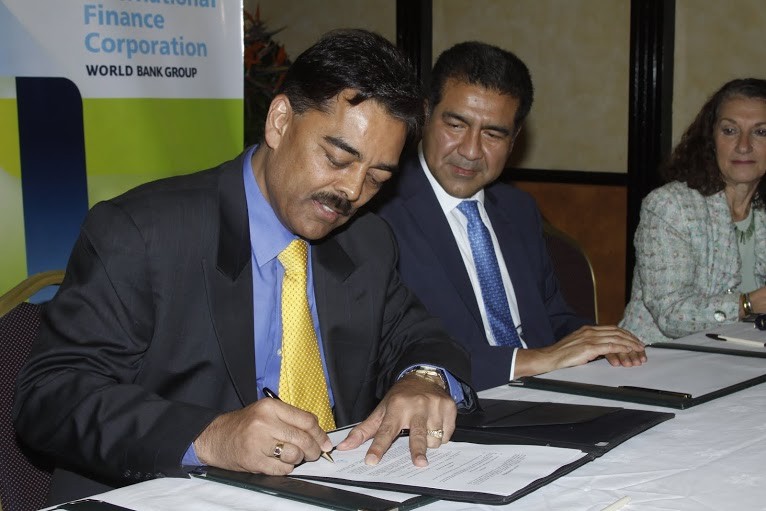 IFC, a member of the World Bank Group, is investing $36.5 million in BIDCO OIL by way of debt, to support expansion of the company's consumer goods operations. The Group's products are now available in 16 countries across Africa and gross over $500 million in annual revenues.
BIDCO OIL has been recognized as a Global Growth Company by the World Economic Forum. It has over 30,000 farmers registered on its rolls of whom over 10,000 farmers sell their oil seeds and produce to the company. These farmers are given training and assistance to enhance their productivity and lifestyles. At the other end of the value chain, the company promotes entrepreneurship and growth among small and large retailers, traders, suppliers and distributors with cashless trading facility and supply management that ensures quick deliveries.
Bidco Oil's Executive Director, Tarun Shah said, "Bidco Oil has been expanding steadily to meet consumer demand for food and household products across Kenya and Africa. IFC's investment will enable us to set up new manufacturing plants, create employment opportunities and benefit local suppliers, distributors and the consumers in Kenya& Africa."
German Vegarra, IFC'sRegional Head of Manufacturing, Agribusiness and Services for Sub-Saharan Africa said, "IFC is eager to partner with dynamiccompanies like BIDCO OIL, which have the potential to expand agribusinesses in Africa, while benefitting smallholder farmers and expanding choices for consumers with health benefits."
IFC is expanding efforts to support agribusinesses through increased investments combined with advisory services. In its fiscal year ending June 2013; IFC invested $ 1 billion in agribusiness in Africa. The corporation aims to double this investment volume by 2018.
IFC's loan will enable BIDCO OIL to build new capabilities in its Consumer Products business giving it thrust to enter into new categories and adjacencies.