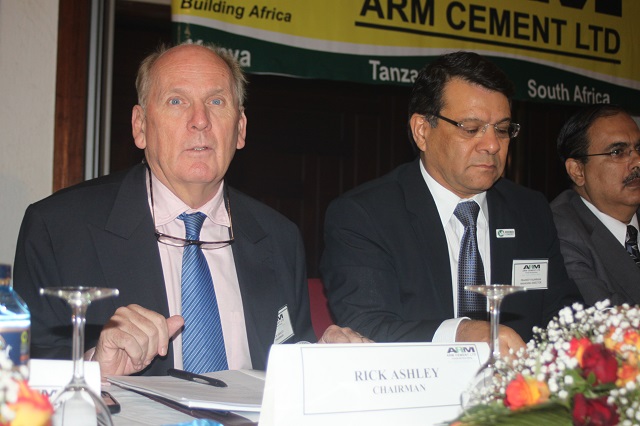 ARM Cement has announced unaudited financial results for the half-year ended June 2014.
Revenues for the regional cement manufacturer grew 16% per cent to Shs 7,566 billion compared to Shs 6,499 billion over the same period in 2013, on the back of a 10% growth in distribution in Kenya and 38% increase in distribution in Tanzania.
For the reported period June 2014, ARM Cement assets grew to Kshs 31,870billion from Kshs 29,705billion. The Cement Company invested an additional Kshs 2.4 billion into its Tanga Plant in Tanzania bringing this to a close with the total investment for the plant to Kshs 10billion. This brings total investment into Tanzania at Kshs 15billion.
ARM's fertilizer business – Mavuno fertilizer– recorded impressive growth after an endorsement by the Ministry of Agriculture, Livestock and Fisheries following President Uhuru Kenyatta's launch of the ARM Cement backed Soil Study Report 2014.
The earnings per share recorded a 21% growth from Kshs2.8 in 2013 to Kshs 3.4, as the company's divestments and strategic outlook begin to take shape.
The company said it expects positive performance in the second half as they continue to implement their strategy to attain optimum distribution efficiencies.