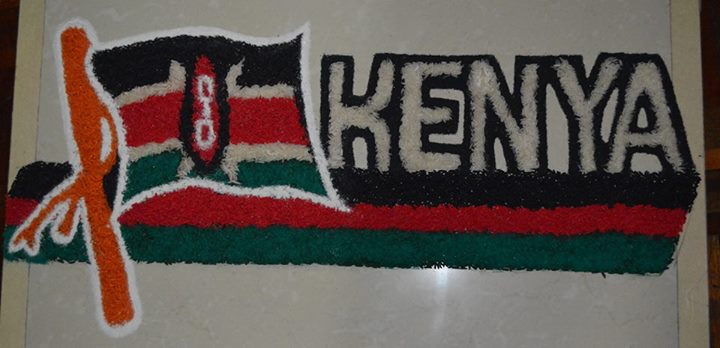 We all know rice as food but Kenyan rice brand Daawat Rice wants us to see it differently. They have come up with a competition called Daawat Rice Art where they are asking Kenyans to create rice art so as to be in the running to win some cool prizes.
How it works
1. For the next two months they will be sharing rice art that they have created themselves every ten days.
2. They will then ask their fans to replicate the rice art.
3. The person who manages to replicate the rice art in the best way possible will be the winner.

Prizes
Winner
1. Nokia Lumia 520
2. Daawat rice hamper
Runner-up
1. Nokia Asha 501
2. Daawat rice hamper.
Winners
Winners will be awarded every ten days. The first winners were awarded on the 11th and they are: Charles Ndung'u and Victoria Njue.
Tips to help one create awesome rice art
1. Dye the rice where needed. Put rice the you want to dye in separate bowls to cover for the different dyes. Follow this link to learn how to dye rice. It will take approximately 30 minutes for the rice to dry. Food dyes are readily available in supermarkets and food stores.
2. Make an outline of what you want to create. Once the rice has dried, then you can fill up your outline.
3. Once you are happy with your work, take a picture of it and then post it on the Dawaat Facebook page.
Below is the current Daawat Rice art challenge. Do you think you can replicate it? Follow Dawaat Rice of Facebook for updates on the competition.