For lovers and creators of African music and audio content, discovering it and buying has been a problem for a while now. Some companies have undertaken to solve this problem across the board but none has been successful so far. Waabeh, an audio market place, is hoping to succeed where others have failed.
Waabeh's team consists of Tim Rimbui, a music producer, Job Kingóri, an electronic & computer engineer and Jeff Maina, a Front-End Developer and Designer.
Waabeh [ Waa- Bay] means awesome in sheng, a Kenyan language. Waabeh is available on the Web, as an Android mobile application and as a Nokia – Windows Phone 8 App. All the audio content available on Waabeh is available as a free or paid download, and for listening via streaming. All the audio content on Waabeh is available as a free or paid download, and for listening as stream. On their website, all the audio has an embed code for those who want to share certain content on their blog or website.
I talked to Waabeh's Tim Rimbui to find out more about the start-up.

How did the idea for your start-up come about?
After working in the Pan African Music and entertainment space, for the last 14yrs, my greatest realization is that the greatest challenge facing creators of audio content is obscurity. A torrent of great material gets created daily that none knows or cares about. There is a lack of proper distribution, delivery and discovery. This has led to apathy on the part of consumers with the net result being piracy and very few success stories in this industry.
Our goal is solve this problem for both the creators and consumers. We believe if we do it well, producers in Kenya and the rest of Africa can finally start building viable content focused businesses. I pitched the idea to a fellow co-founder in late 2011 [she has since left] and then to King'ori who in-turn introduced me to Jeff. Both loved the idea, thought it was viable and the rest as they say is history. We have pivoted from our original idea, but that was based on the year we took to build the core Waabeh engine, and the research we got from early users.
Your biggest challenge so far?
Starting a business in Kenya is next to impossible primarily because of lack of access to good capital, as rarely do our banks invest in ideas like elsewhere in the world. Secondly the Venture Capitalist or Angel investing model of growing companies is in its infancy in this market. Given this background we all dug into our pockets and bootstrapped ourselves to get started. In many ways that's a true test because no one will invest in something that the owners have not.
What has your start-up achieved so far?

Big picture
We finally have qualitative and quantitative analysis of the music consumption habits of Consumers across some demographics. This has been lacking Africa on whatever scale. Radio is a flawed source of this data as a majority of what is heard is driven by multiple interests [ money, ethnicity, personal tastes,corporate agendas ]
Solving distribution and delivery for creators of audio content easily, especially those majority creators [ Artists, Publishers, Churches, Schools] that have no money for physical production of CDs, as they can now get product to their fans and consumers in under 10 minutes.
Numbers
118,000 plays [ Web + Android ]
3000+ downloads
Revenue [ Advertising & Sales ]
About a 1000 android installations.
We have achieved all this is in the last 7 months.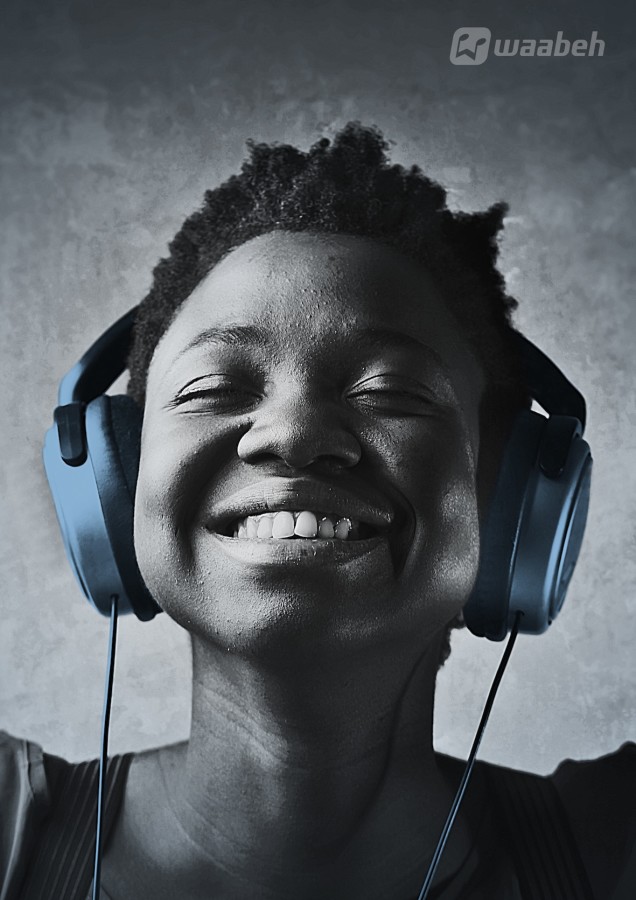 What has contributed to your success to this point?
Waabeh's growth has been purely organic by that I mean, we have operated without a meaningful marketing budget by any standard, which has undoubtedly slowed our growth. This however has increased our credibility as everything has been by word of mouth spiced by some a lean-guerrilla-marketing strategy. A majority of the publishers, artists that I initially approached a year ago, loved the idea, and they allowed us to use their content when we were starting out; this gave us a lot of credibility . Lastly, I say the team i.e. Jeff, Job , our adviser Shikoh and I, has been the secret sauce; each on of them is a ninja in their own right.
What made you choose entrepreneurship over employment?
We actually haven't made that choice yet, as we all are involved in other things that complement Waabeh. Job consults as an back-end systems developer, Jeff Works at the Ihub as well as consulting on UX for various projects and I run EnnovatorMusic, a music production company. The plan is grow waabeh to the point where it runs (in)dependently of us. Given a choice I personally would go for entrepreneurship because of the freedom it allows as well the opportunity to change the world; but I strongly believe it is not for everyone as one needs more than passion to make it work.
What are your thoughts on start-ups in Kenya?
I believe that start-ups are not only tech, which is the biggest mistake that we make. The word Start-up is actually a short form for the phrase Start-up business. I believe that good ideas that solve existing problems faster and easier for consumers will always grow exponentially as compared to existing solutions that are slow to adapt. It is all in the execution of an idea, not the actual idea itself. Locally those would include i.e. Mshwari, Pesapal, Ma3Route, Ushahidi, KAPS.
Which key individuals have been of great help to your start-up?
With out the advise and support of the following we would be nowhere
Shiko Gitau – Google
Pauline Kimotho – Advocate
Wandiri Karimi – I.P. Advocate
Andrew Lewela – Kenya ICT board
David Kiania – IHub
Juliana Rotich – Ushahidi /IHub
Kevin Provoke – Provoke Music
Jazz Odongo – Sound Mindz.
Sam Gichuru – Nailab
Mark Kaigwa – Afrinnovator, African Digital Art
Intel
Going forward, what does your start-up need?
More users,
More Audio Content. [Calling on Artsists, labels, Publishers… ]
Connectors: Individuals who understand our vision, and see the value of getting us to scale.
The right money [hint hint to the Banks, VCs and Angels]
Check out Waabeh.com and connect with them on Twitter: @Waabeh and Facebook: /Waabeh