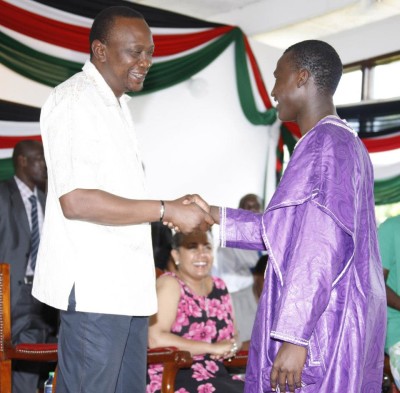 Daniel Owira is the talented Form 2 Highway Secondary student who had everyone at State House Mombasa, including President Uhuru, in stitches with his performance in the Otonglo Time narrative. He lives with his widowed mother and 5 other siblings at Fuata Nyayo Slum in South B and they are really struggling to make ends meet. He really needs financial assistance.


After his story was highlighted in the Weekend Edition of NTV, well wishers came forward and took care of his school fees. His school fees have been sorted but David and his family still need help.
Safaricom has created a zero rated PayBill Account under the Name "Daniel Owira Education Fund" to enable the public to send contributions to David. The PayBill number is 977250.
Kindly assist this young man with whatever you can afford.