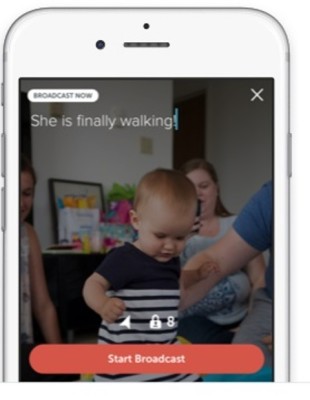 Twitter has recently launched Periscope, app that allows you to watch and broadcast live videos from across the world. They could be personal videos from friends and family or even (inter)national breaking news coverage.
Once you are finished broadcasting, the app saves the videos for about 24 hours and allows other twitter users to watch it, should they be interested.
The live streams can be shot on iPads and Iphones and watched on smartphones, desktops or laptops. When it comes to watching the streams; you can do it through twitter's site or through the Periscope app. But first you need to browse the live streams by pressing the TV icon on the screen; bottom left corner.
In order to shoot or watch the live streams; you need a twitter account. The app is available on App Store and once you have downloaded it there is an option of subscribing to the Periscope broadcasts of those you follow or letting them subscribe to yours.
Periscope is not to be confused with Meerkat because while both are live streaming apps, ; Periscope saves your broadcasts after you are done watching or broadcasting while Meerkat live videos disappear once to choose to end the live stream.
Communication on the micro-blogging site has previously been limited to 140 character tweets and direct messages.