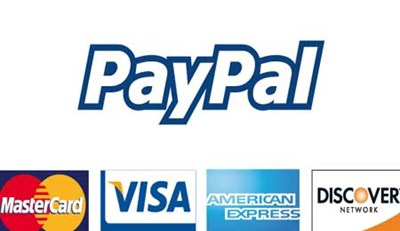 PayPal has been officially available in Kenya since 2013. Some Kenyans have been using the service for way longer than that either to accept payments or to make payments.
On the merchant side things have been slow and the only merchant that I could find offering PayPal as payment method in Kenya is Jumia. Jumia is an online store with a wide selection of goods, from TVs to mobile phones, available for purchase on their website.
I asked Robinson Murage, Jumia Kenya's PR Manager about their PayPal experience.
When did Jumia Kenya start using PayPal as a payment method?
April 2014.
What is Jumia's experience with PayPal?
The experience of using Paypal for Jumia has been great. Most of the customers who use Paypal to shop already know how to pay for services online so its not a hustle. Paypal is easy to use both for us and for our customers. The refund process is also easy.
What has the customer feedback been about Jumia having PayPal as a payment platform?
The feedback has been positive so far. Also, its ease of use has contributed to return customers.
Has the Express Checkout feature contributed to your customer's adoption of PayPal as a payment method?
Yes. The Express checkout feature offers a shorter check out process for customers when they are buying products from our site therefore making the payment process easier and faster for them. This is better than say paying with a debit or credit card where they would have to input their card details every time they are making a purchase on Jumia.
Like I mentioned before, Kenyans had been using PayPal for a while but with limitations because it hadn't launched here and most importantly because one couldn't withdraw funds their account. This all changed in 2013 when Equity Bank entered into a game changing partnership with PayPal and First National Bank of South Africa (FNB). This made it possible for Kenyans to withdraw funds from a PayPal account via an account at Equity Bank. This partnership has helped fuel the use of PayPal in Kenya and according to Equity Bank Ksh. 42 Million was transacted via the PayPal platform in 2013 which then rose to Ksh. 608 million in 2014.
Equity Bank CEO James Mwangi shared recently while announcing the bank's results that he predicts that Paypal will overtake Moneygram as a diaspora remittance channel.
James Mwangi – on the growth of new remittance channels at @KeEquityBank – paypal will overtake moneygram by the end of the year

— Bankelele (@bankelele) March 10, 2015
This points to the fact that there are quite a lot of Kenyans who are using the service and this is something online stores should take advantage of and start offering Paypal as a payment method on their sites. It also doesn't hurt that there are over 20 million odd Kenyans online.