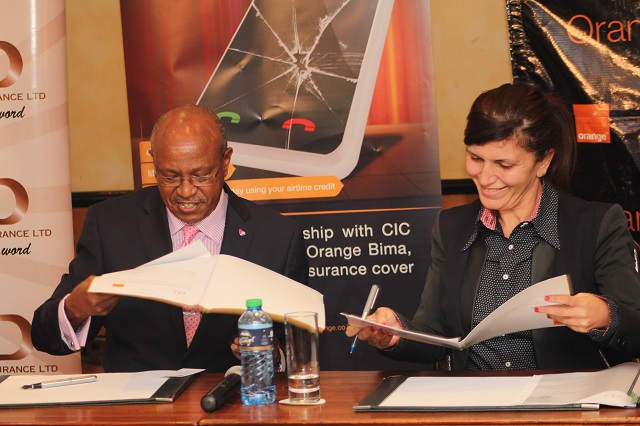 Orange mobile subscribers now get to insure their mobile devices. This comes as Orange and CIC insurance have launched a mobile insurance product, Orange Bima. The product will allow users to insure their devices with a sum assured of up to KSh 40,000, as well as sign-up for a life cover with a sum assured of up to KSh 100,000.
Orange Bima offers the lowest per-day premium payments in the country at Ksh1, and subscribers will for the first time be able to pay for their premiums using their airtime. Users can subscribe to the service by dialing *242#
The device plus life cover will be available to Orange mobile subscribers who purchase devices from Orange shops from August 5th, 2014. The policy insures the device against all risks and a life cover against accidental death, and customers will have a choice of either Silver, Gold or Platinum insurance covers, attracting annual premiums of KSh365, KSh1,000 and KSh2,000 respectively.
The life cover is however open to all Orange mobile subscribers, insuring against accidental or natural death, with the choice of Diamond, Platinum and Infinity plans. Annual premium for the Diamond cover will be Ksh240, Ksh600 for Platinum and Ksh800 for the Infinity cover.