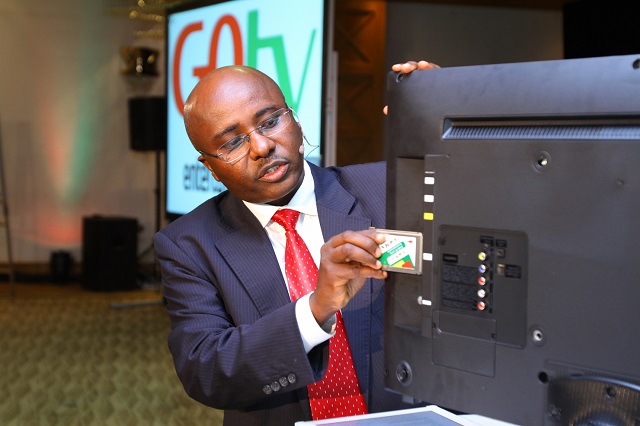 GOtv in partnership with Neotion has announced the launch of the CAM (Conditional Access Module), or GOcard in Kenya.
The GOcard is an electronic device (decoder) that slots into a compatible integrated digital television and functions as a single unit. It is a Conditional Access Module (CAM).
Mr Felix Kyengo, General Manager GOtv Kenya said "Our philosophy is to remain innovative in order to continue to deliver the best possible digital television to Kenyans and to keep them at the cutting edge of the move to digital television. GOtv delivers a selection of the best and exciting international channels as well as great African content in crystal clear picture and sound quality, making it the home of great entertainment."
The GOCard will retail for Kshs 3499 and is available from all leading electronic retailers throughout Nairobi, Mombasa and Kisumu. It will include two months GOtv Plus subscription and an external UHF GOtenna.
The GOcard, which is compatible with compliant DT2 integrated digital TVs, is easy to install by slotting into the TV. However to optimise reception of the GOtv service, it is recommended that an external UHF GOtenna is used.
Unlike the set top box, the integrated GOcard solution will use the menu and channel navigation of the television, thus giving subscribers a totally different experience to what they have had in the past.
For more info on the GOcard or a list of retailers visit on www.gotvafrica.com