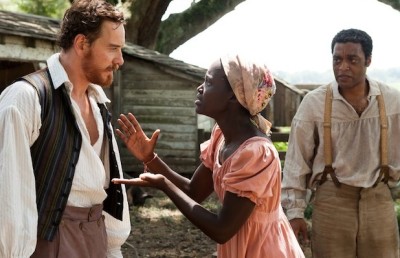 The highly-acclaimed award-winning film, 12 Years A Slave is set to officially be screened on Kenyan soil. The film will start showing on Friday 24 January at Century Cinemax, The Junction.
The film, which tells the harrowing real life story of Solomon Northup, just scooped a Best Drama award at the Golden Globes and features Kenya's very own Lupita Nyong'o, who won a Critics Choice Award for her role in the movie.
The news about the film coming to Nairobi was first shared by Nairobi Half Life actor, Mugambi Nthiga. "I'd felt, like many other people, that because of the significance of the film to us, it would be a disservice not to have it shown here. We want to appreciate Lupita's work," says Mugambi
Directed by Steve McQueen, 12 Years A Slave has been hailed as one of the most important moments in film and world history with heartrending performances by Lupita and fellow cast members Chiwetel Ejiofor, Michael Fassbender and Brad Pitt.
The team behind bringing the movie to Kenyan soil is Crimson Multimedia. The movie would have shown in December but issues with South African distributors caused delays.
12 Years a Slave shall have a two-week run at Century Cinemax. This duration could however be extended if demand from audiences is high.
There aren't any plans to have pomp and glamour surround the first screening but the organizing team is open to any ideas by interested parties.
Here's the trailer to give you a hint of what to expect.