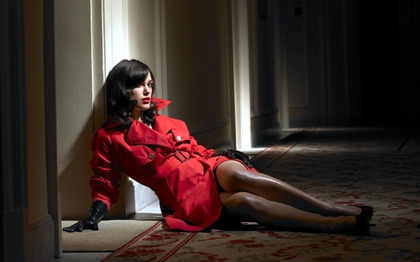 Red is an amazing color. Not many people like it though. This is because they feel that it attracts a lot of attention to them or that it is too bright for their liking. Some individuals think that red is not the right color for their complexion. What everyone should know is that red is a color that can be worn by anyone to anywhere. It is an amazing color to look at and wear too. Here are a few tips to help you out with this color.
Though it is an amazing and fantastic color, this does not mean that you wear it from head to toe. You should blend it with other colors such as black and white. Red is also being worn with green, blue and even yellow in the new trend of color blocking. You need to be very careful when doing this so that you can get it right.
If you have dark or tanned skin, you will look spectacular in red. Those with lighter complexions can go for other bright colors such as pink, peach, orange and even brown.
If you feel that you do not have the courage to pull off an all red look, you can wear red on your lips, nails or even in clothes that have patterns of other colors.
Red goes well with earth colors such as bronze and copper for jewelry. Wooden pieces and well as Indian spice colors will also look amazing with red outfits. Shoes that have metallic accessories will also look amazing with red outfits.
Red is a color that should be celebrated. You do not have to start big. You can start by wearing red lipstick or nail polish then carrying a red handbag and wearing red shoes. You can also wear a red belt or red earrings and slowly introduce this bright amazing color in to your wardrobe.