Huawei has officially opened its upgraded, and expanded East Africa Regional Training Center. The site is located at AFRALTI and is furnished with state-of-the-art facilities and equipment designed to provide highly practical training courses.
The facility together with highly skilled local instructors will provide training to telecommunications operators, government ICT officers, network contractors, industry partners and university students.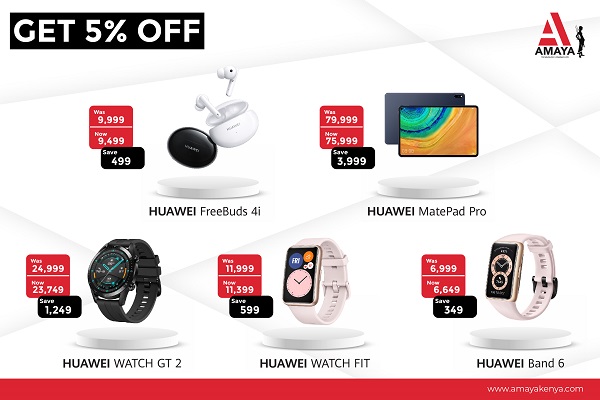 The training centre was unveiled by the Principal Secretary Ministry of ICT Mr. Jerome Ochieng representing the Cabinet Secretary, Ministry of ICT Innovation and Youth Affairs Hon. Joe Mucheru in absentia. He was accompanied by the Principal Secretary of Ministry of Education Amb. Samuel Nabukwesi, East Africa Director at UNESCO Ms. Ann Therese Ndong-Jatta, Huawei Southern Africa Vice Presidents Mr. Duan Xue Peng and Mr. Frank Yang.
Huawei has continuously trained people in East Africa since 2008 and has trained over 7,200 people across the region. Over the years the Center has relocated and expanded adding more physical network equipment for training.
PS. Jerome Ochieng said, "I commend Huawei's commitment to build and equip this training facility to upskill and reskill our local workforce".
The current rapid growth and rapid changes in technologies requires continual investment in talent development at all levels by those in the public and private sectors. Amb. Simon Nabukwesi, PS Ministry of Education noted, "Talent is the industry's most important resource and we need to invest in the skills and development of the ICT sector. I would like to commend Huawei for cultivating and nurturing talent which will in turn bridge the gap of existing knowledge and skills in Kenya."
Mr. Mr. Duan Xue Peng , Vice President Huawei Southern Africa stated that Huawei's invested in the newly launched training centre is an example of the pledges that will have long-term benefits to Kenya. "At Huawei, we are constantly exploring ways to innovate and build a supportive environment for the growth of the industry. It is critical that we not only develop the best technologies but also develop the best people across the whole industry to install and use those technologies. We plan to utilize it widely to benefit as many people as possible and put Kenya at the forefront of ICT," he added.