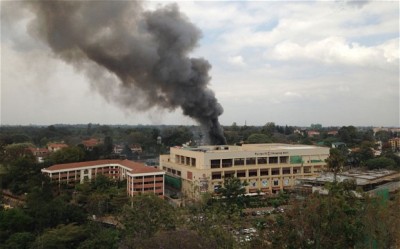 September 21st 2013 will always be a significant day in Kenyan history following the Westgate terror attack. It was on this day that four heavily armed Alshabaab militants entered into one of Kenya's biggest shopping malls and opened fire on innocent civilians. After four days of death and destruction serious questions were raised and most left unanswered a year later.
Yesterday at the National Museum a memorial ceremony was held to remember those who lost their lives during the attack. Earlier in the day there had been several memorials held in different parts of Nairobi and a few days before that HBO had released a documentary narrating what happened on September 21 2013. There was a sense of nostalgia but also one questioned lingered in the air, has anything changed?
The Westgate attack showed us heavy flaws in our security mechanisms but a year later, except for the NSIS, the same people are at the helm of our security organs and it is hard to see if they are the right people to correct these flaws. There has been no deliberate attemp at training all our security officers, especially those in the police, to deal with terrorist attacks or any other major disaster. There was talk of setting up a disaster response unit but the effect of this is yet to be seen.
A year later, Kenyans are still fragmented and divided on class and tribal lines. There has been little done in terms of social programs to bridge this divide. A section of the country's population still feel victimised and forgotten as they are associated with the terrorists. The Westgate attack is viewed as having been given prominence as it affected the upper class more. Thus most of those in the middle and majority of those in the lower class fail to associate themselves with the tragedy.
The We are One campaign would have offered a great platform to drive this social agenda but it has been quickly forgotten and is only used when tragedy strikes.
But there is hope as a year later, Kenyans are more conscious about our security. This can go a long way to preventing another attack but the government also needs to up their game.