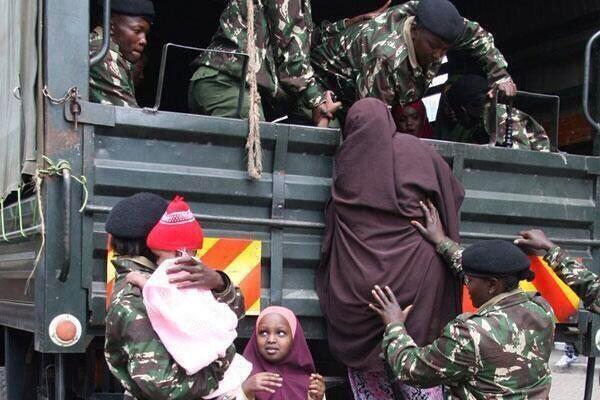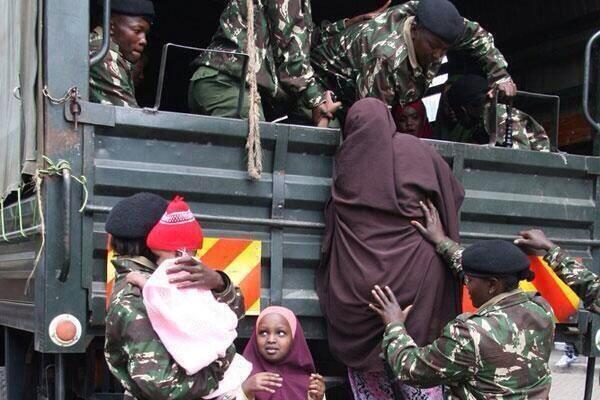 A story is told of two Somali women who visited Kijabe hospital for medical treatment. At the gate, they met a watchman who was dressed in uniform. They underwent the usual security check up and proceeded to finish their business in the hospital. As they were waiting to start their journey back home, the watchman approached them and asked "mama ni saa ngapi? (Mum, what is the time?). One of the women opened her purse and handed him kshs 500 note. The watchman was delightedly surprised. He then said," asante sana mama, lakini nilikuwa nataka kujua ni saa ngapi?"(Thank you mum, but I was asking about the time). The women looked at each other and concluded that he was not satisfied with the amount already given. They added him another kshs 1000. The watchman just walked away surprised at the women's generosity. Unbeknown to him, the women were refugees from the camps who had come to Nairobi through a UNCHR program. They thought he was a police officer asking for a bribe.
The story basically sums up the uneasy relationship between the security apparatus and Somalis in Kenya. This mistrust dates back to independence when the state ostracized and regarded the Somalis as 3rd class citizens. For a Somali to obtain a service from any government office, money must exchange hands. This is now an accepted norm. I remember when I was applying for a passport; I attached all my documents as required. The immigration officer started asking me questions like, what is your name? Which school did you go to? I was incensed and I told him what he was asking me were on those papers in his hands. He retorted," these ones mean nothing; you could have obtained them from river road". I eventually obtained the travel document through a fight but Up to date that passport gives me problems at the airport. They used my documents to issue a new passport to someone who must have paid them and issued me with a replacement passport. The dates when it was first issued and when it was replaced are almost the same raising suspicions. I am also regarded as a frequent traveler since I have a replacement passport but there are no records to show that.
I had a similar story with the national identity card. When all those we applied at the same time were collecting theirs, I came to the registration offices to collect mine. To my surprise, my file was not even forwarded to Nairobi. The reason I was given was that I had not signed. It did not matter that everyone else had xxxxxx in the place of a signature. Nobody had told me to sign anywhere. Only God knows the noise I made. This is done to make the process hard so that you part with something and I knew I was paying for not paying a bribe.
So when I see Kenyans cheering the police crackdown in Eastleigh I cringe in pain. Any sane person would support an operation to rid criminals from our midst. But I can bet with my life that the operation in Eastliegh will not rid us of any criminal. It is just a means for the police to extort money from both the criminals and many innocent. Have you ever asked yourself why the police are always "trigger happy" to conduct swoops in Eastleigh and Northern Kenya? It is all about the money and the perceived status of Somalis as lesser citizens. In Baragoi, 40 police officers were massacred in a single day. Nothing was done. In northern Kenya, one officer is killed and that justifies the massacre of locals and collective punishment.
Most of those who were arrested paid for their freedom. The criminals would be the first ones to pay up because they have financiers. Many people were not arrested because they knew what they were expected to do. They paid up before"tufike mbele". I know a guy who paid kshs 20,000 despite having all the requisite documents to show his citizenship. Most of those in the concentration camps in Kasarani are the poor who could not afford to bribe their way out.
The officers taking part in the operation are "kurutus" who had their pass out parade just a day before. They are young men and women who swore in front of the president to be of service to their country and people. I saw them yesterday with new and neatly pressed police uniforms. They had this cheeky smile on their faces. To the undiscerning eye, they looked happy in their service. I don't know but maybe it was the allure of earning handsomely in their first assignment. Using new officers for such an operation was wrong. They have started their service on the wrong footing. They have tasted the sweetness of bribes and they will never look back.
Raping of women, looting of property and harassments have been reported. I am sure we may not be able to verify some of the reports but you just need to look at what our officers did at the Westgate. In the middle of a disaster and in the glare of local and international media and with CCTV cameras mounted in the mall, our officers shamelessly looted the place. The government denied everything despite the overwhelming evidence. So what will make me not believe when I hear police officers in the ongoing operation found a lady alone in the middle of the night and started harassing her sexually while mocking her" Mrembo mzuri kama wewe unakaa peke yako"(How comes you are alone and you are such a beauty).
Injustice anywhere is injustice everywhere. Those who killed innocent worshipers in churches need to be brought to book. It is the best that can happen at the moment. But injustice cannot be justice for another injustice.
Kimiayo and his cohorts should stop abusing our intelligence and playing with our lives. Where were they when Alshabab was migrating to Eastleigh if what they are telling us is true. Why cant someone take responsibility? Why are we not asking questions rather than follow these guys blindly?These are things that can be solved through proper intelligence. But unfortunately as Boniface Mwangi said, intelligence gathering requires police officers with intelligence. However, we hire our officers based on how less intelligent one is. To have proper security we need to improve the conditions of the officers who currently earn peanuts and live in squalor. Otherwise, they will continue taking bribes and harassing the innocent while working with the criminals.
Republished with permission from badrudeenshareef.blogspot.com