Cargo transport service Amitruck launched in Kenya in May this year with the aim of linking cargo owners with transportation to ferry their goods. The service is available via an app, which is available on Google Play
The cargo transportation space is crowded with both offline and online players but there is still a huge opportunity in Kenya and beyond. We caught up with the Amitruck Founder & CEO Mark Mwangi, to be able to know more about the service and also their plans for the future.
How did Amitruck come about?
We noticed our clients were having some problems when it came to finding vehicles to make their deliveries. There was no single convenient place where one could reliably get a vehicle to transport their goods. Customers had to walk the streets looking for vehicles on the side of the road or maybe use their phone to call around. They then had to intuitively work out who was reliable and then haggle to try and get a good price. This exposed them to middlemen, who on larger vehicles could be as many as three in a single trip.
We have seen cases where these middlemen have consumed between 30% and 40% of the delivery cost. This leaves the client upset as he paid too much, and the vehicle owner dissatisfied as he got paid too little. Finally, once the client has finally got his vehicle, he is not comfortable that his goods will be safe from theft or damage.
Amitruck solves these problems by connecting clients directly to transporters. Using the Amitruck website or Amitruck app, clients can conveniently ask for transport from the comfort of their house or office. This also avoids expensive middlemen and improves trust in the market. Furthermore, drivers bid for work on the platform, allowing customers to get attractive prices. Finally, all the goods on the platform are insured, the vehicles and drivers are vetted so customers have peace of mind that their goods are secure. It is a convenient, safe, attractively priced source of transport.
How does it work?
For the client it's a simple as downloading the Amitruck app on Google Play or visiting our website amitruck.com. Following a short registration process, the client specifies pick-up and drop off locations. These stops can be as many as the client requires. The client then chooses the type of vehicle they need, date and pick up times as well as any instructions they have for the driver. We pass this information to all the vehicles in our fleet that can make the delivery.
The drivers receive this request and submit their prices on the platform. The client can see these prices on-line or on the Amitruck app. At this point the client can see how many trips a driver has done, what previous clients rated his service and the driver's quote. The client can then use this information to select a driver. The driver is then notified to start the delivery. At this point the client can contact the driver and track his delivery.  Once the client confirms that the delivery was done satisfactorily the driver is paid immediately.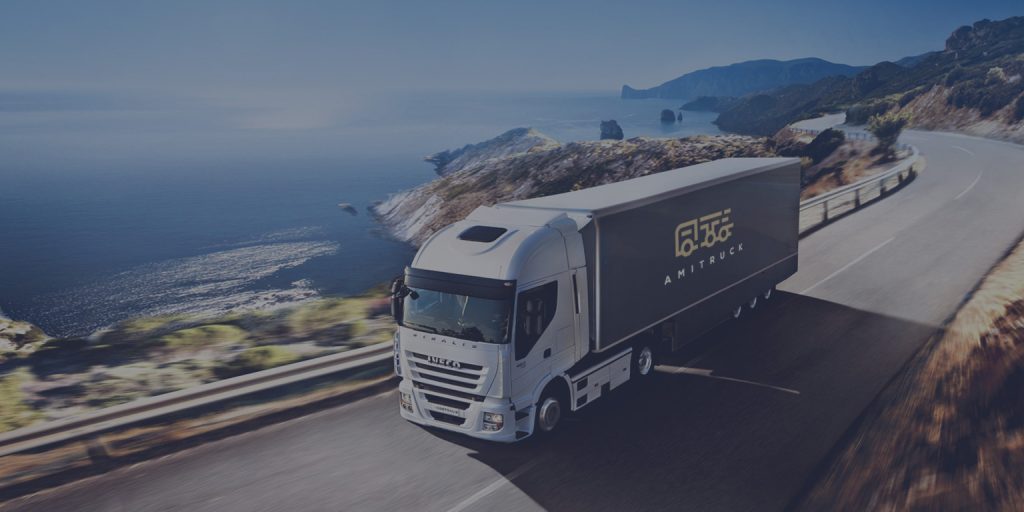 How has the uptake for the service been since the launch?
We have made great progress and we now have a large fleet of registered vehicles on the platform. We have managed to get our clients significant savings with some reporting them as high as 30%.
What kind of clients are using the service?
Amitruck is now working with clients from diverse sectors from e-commerce, industrial and even individual consumers.
How is Amitruck responding to other competitors in the space?
There are other companies trying to solve the same problem in this space. Each one has its own different and unique approach, with some slightly larger than others. However, those using technology are very few and far between. Additionally, they collectively still control a very small share of the market, which we expect has enough room for all of them. The real competition is the traditional way of getting transport. We are working hard to ensure that we educate the market so that they understand the benefits of using technology to conveniently and reliably get attractively priced secure transport.
What does Amitruck see as the future of their business and the sector?
According to the Kenya Bureau of Statistics we probably have around 180,000 commercial vehicles in the market today. This fleet has historically grown at almost 8% and continues to do so. There is a massive benefit to organising it and reducing frictional costs that end up costing consumers more.
Transport costs remain too high here in Kenya and also in the rest of Africa. Using technology to improve on efficiency and transparency will be significant going forward. We believe this will make goods easier to access and more affordable for everyone.