On demand services have been a hit in Kenya with big brands that include Uber, Sendy, Taxify, Little Ride, Jumia, Kilimall, and Masoko launching. Video on-demand services such as Netflix, Showmax and Prime Video are also available in Kenya. Start-ups have also not been left behind with brands such as Dukkapu, Herdy, Chupa Chap and countless shops on IG and Facebook.
These services have made access to products easier, especially for those are too busy to go out shopping. Now you can order a taxi, buy diapers for your child, wine for that Friday night chill time and watch Game of Thrones on Showmax from the comfort of your house.
One of the biggest wins for customers of most of the on demand brands has been the integration of payment service M-Pesa. The payment service, which is owned by Safaricom, is popular in Kenya and it makes sense that customers should be able to use it as a payment conduit. Delivery has been an important aspect of the product based on demand brands. While delivery is markedly better, getting products to customers on time has been an issue across the board.
A new entry to the Kenyan on demand services market is Glovo. The service is available through an app (Android and iOS) and on web. Glovo has clustered its various delivery offers under categories such as Snacks & Juices, Markets, Gifts, Restaurants, and Personal Care. In addition, users can use the Anything tab to order anything that is not available on the app. They also have a courier category that allows users to send things as long as they can fit on a motorbike.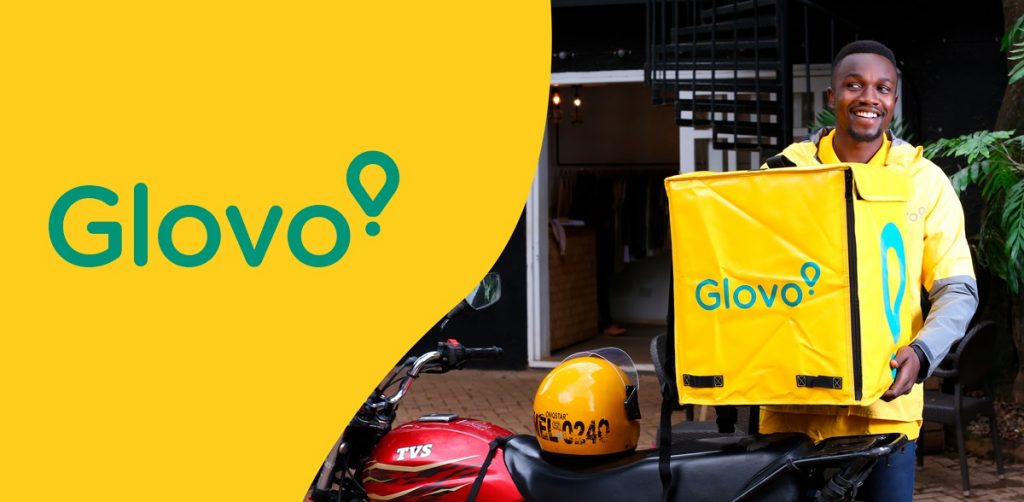 The platform has partnered with various establishments such as chemists, restaurants, supermarkets, butcheries, bakeries, and gift shops and users can order from them through the platform. Some of the partners include Brew Bistro, Open House, Chowpaty, Snack Attack, The Tav, Cedars and Gibson's Coffee.
Using Glovo
1. Signing up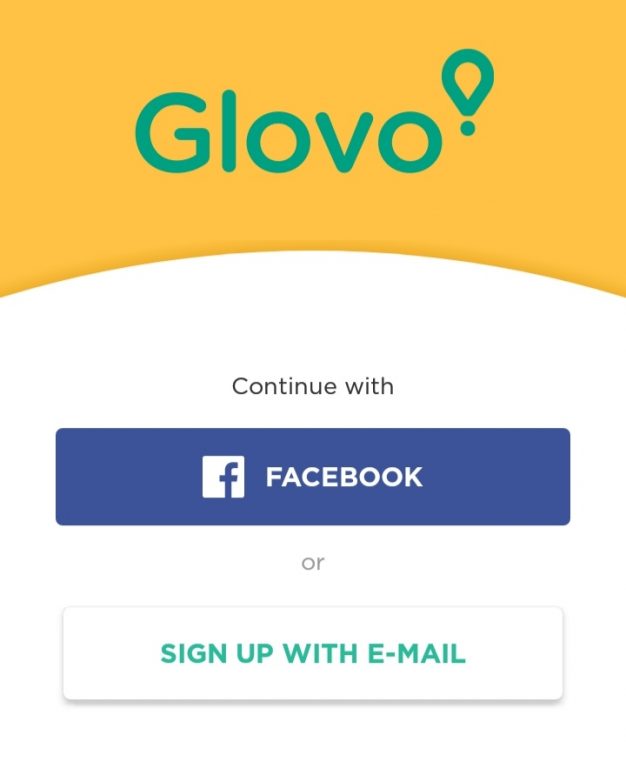 Signing up is pretty straightforward. They offer the option of signing up via Facebook or email. When signing up, it is advisable to have your location turned on.
2. Availability
Glovo is currently available in Lavington, Kileleshwa, Kilimani, Westlands and UpperHill with plans to expand it to other areas in Nairobi soon.
3. Using the app or web platform
After you create an account, you are free to login to the platform either on the app or the website glovoapp.com.
On the platform, you an be able to order, add a promo code and even a payment method (if you prefer to pay by debit or credit card).
Please remember to use the code TNDHK to get Ksh. 400 off your first order worth Ksh. 800 or more. You can also share your personal promo code with your friends and receive Ksh. 600 while they get Ksh. 400.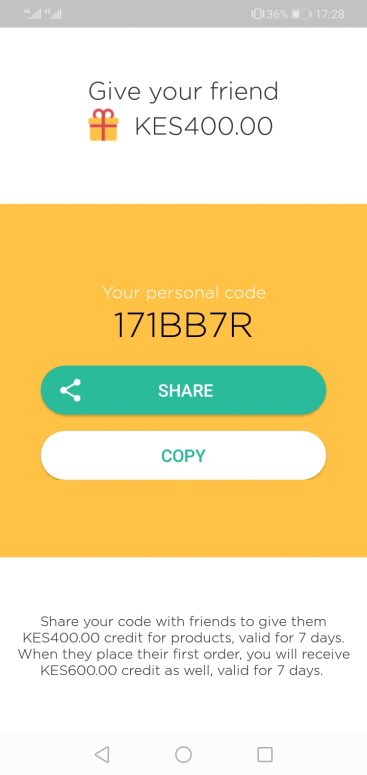 4. Ordering
Ordering through the app has two facets. For things that are available on the app, just click on the specific category and then go to the particular establishment you want to buy things from.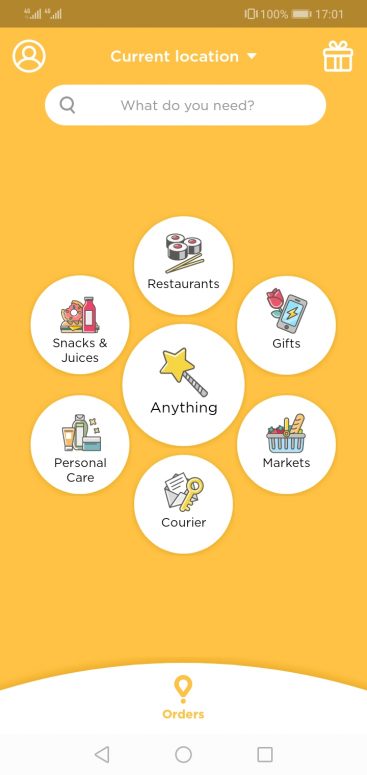 Add products to the cart buy clicking on the plus (+) sign next to each product. Remove a product from the cart by clicking on the negative (-) sign next to the product. The value of your order will be automatically shown at the bottom of your screen.
Note that you can only order and pay from one shop at a time.
Once you have completed your order, click on the order button. You will then be directed to confirm your order. Details such as the delivery address, payment method and delivery time will need to be added.
If you choose cash, they have a cool feature which asks you if you have the exact amount or will need change. The rider will come with exact change in case you need it.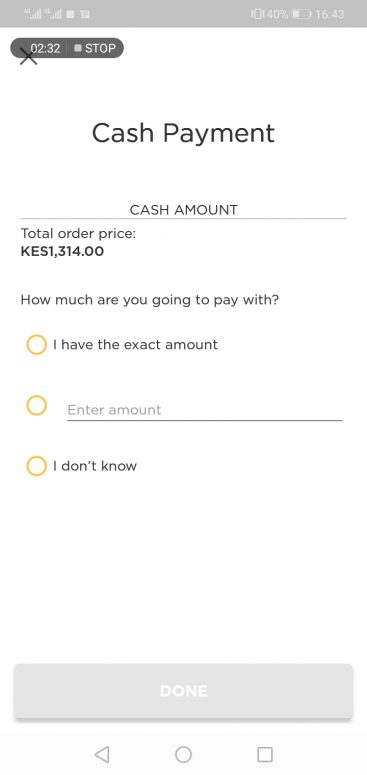 Once you have ordered, you can be able to follow the delivery via the platform.
5. Delivery
The platform handles delivery with motorbikes and they have special bags for food orders. It promises a delivery time of 45 minutes, after which they waive the delivery fee. The delivery time is predicated on the fact that orders made for products on the app go to establishments that are within a radius of 4kms. The delivery fee the company charges is Ksh. 100.
I was able to make an order for personal care items but unfortunately the order was late. They informed me that my order was late (after 45 minutes lapsed) on the app.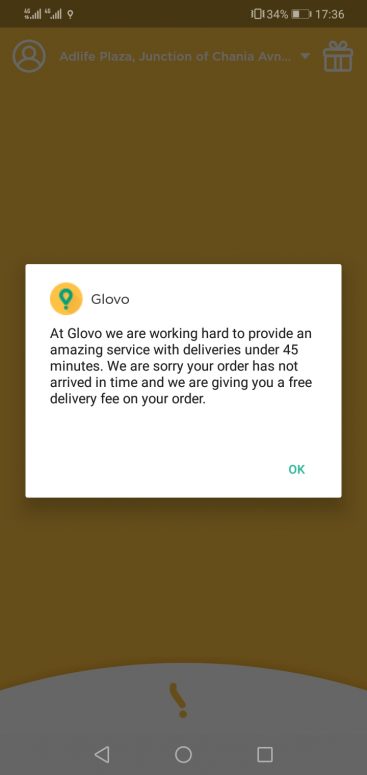 I also didn't get all the items I ordered so the platform paid the delivery fee and also refunded the full amount that I paid for the delivered products. That amount is now a credit on my account on the platform.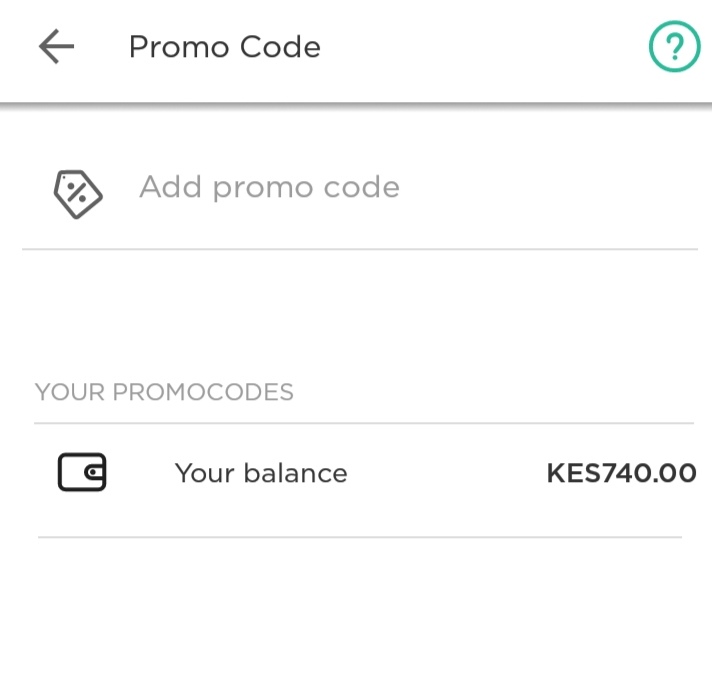 6. Ordering anything through Glovo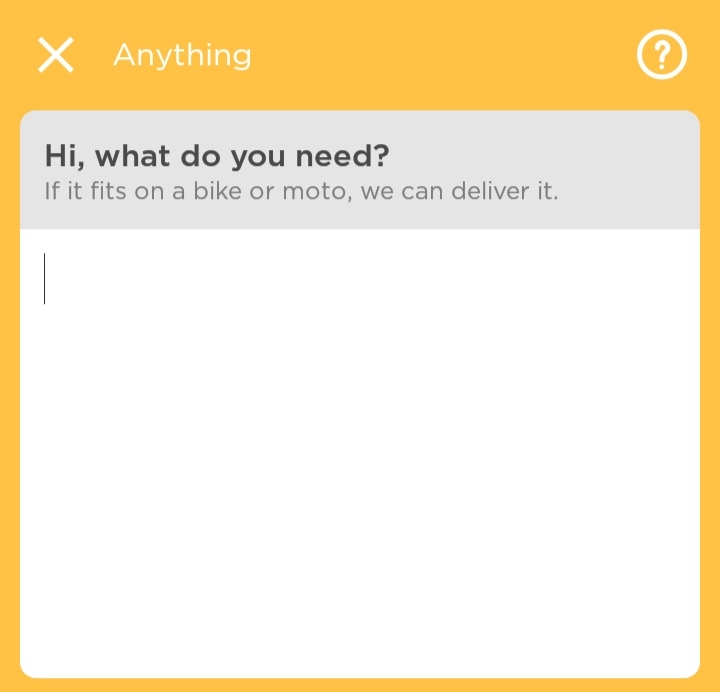 If you want to order something that is not available on the app, all you have to do is navigate to the Anything tab. You can thereafter add details of where to pick up your order and that is it. Glovo will pick up your order and deliver to you.
7. Courier services on Glovo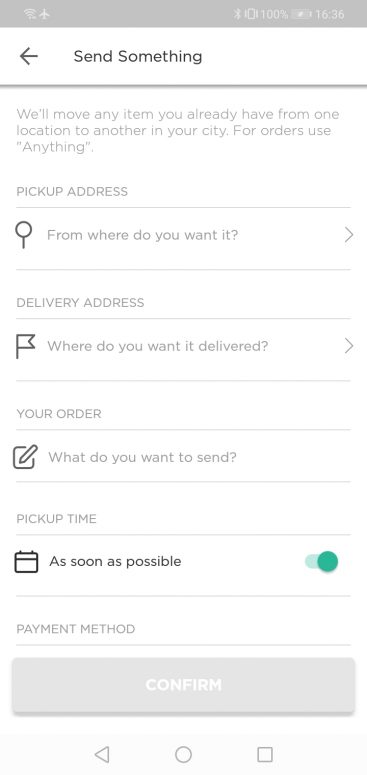 Glovo also offers courier services on their platform. You can basically be able to send or have anything picked up through the app, as long as it can fit on a motorbike.
8. Payment
Available payment options on Glovo include cash, M-Pesa and Debit/Credit Cards. For the cards, you have to add them to the platform. For cash and M-Pesa, you pay to the rider on delivery.
All in all, Glovo is pretty convenient and I can see myself continuing using it, not just for ordering products but for courier services as well. The delivery time guarantee is a nice touch and I love that they have kept the delivery fee low at Ksh. 100.