Just after being spun off as an independent company by Equity Group, Finserve Africa has launched a digital banking service that combines social, financial and lifestyle aspects. Basically, mKey enables you to do everything without living its ecosystem, from chatting with your pals, paying bills, taking loans and even saving.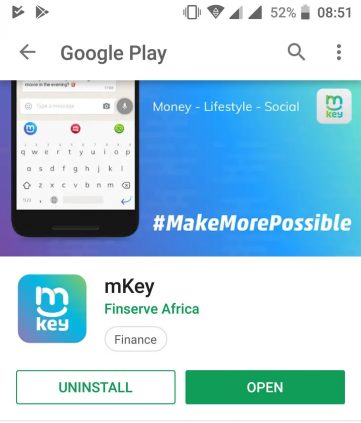 The service is available through an app on the Google Play Store. Though the app is a standalone, it comes with a keyboard through which you can use the service from if you so choose. Through the keyboard, you can also access custom emojis and GIFs.
Some of the features of the service include bills payment, loans, airtime purchase, shopping among others. Through the service, you can also send mobile money accounts in Kenya.
To top up your mKey account, you can use Mpesa, Equitel and deposits through Equity bank agents.
The service is targeting to include diaspora remittances, launch an iOS app by November 2018, launch a build your own emoji feature by January 2019 and also launch in 8 African countries by December 2019.
Key features of the service include;
1. Financial Services
mKey has an account which is a mobile wallet, basically not linked to any bank account. This wallet enables you to buy airtime, buy goods, pay bills, send money via social media and even save. One will be able to load money to the wallet via Mpesa or Equity agents. Other than just saving and spending, you will also be able to access loans from between Ksh. 300 and Ksh. 1 Million.
2. Yetumojis
Emojis have become a key part of our communication because they have a way of spicing up a conversation. mKey comes packed with Kenya's first localized emojis aptly named Yetumojis which convey the message in a way only a Kenyan can.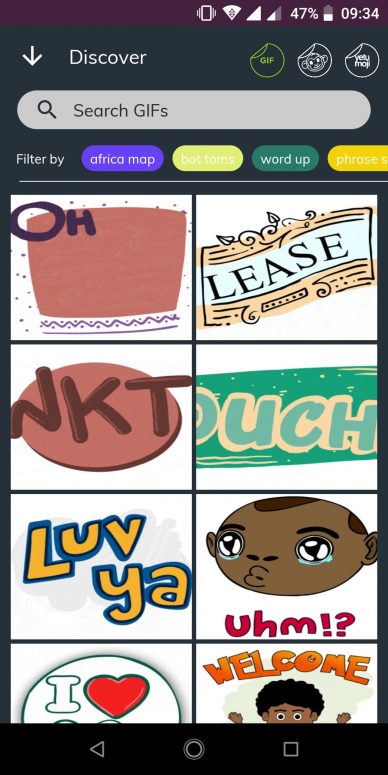 3. Shopping
mKey has partnered with Kilimall to enable you to shop on the app and have the goods delivered right upto your doorstep. There are plans to bring other retailers on board so as to give you more variety.

4. Reward System
Once you start using the app, there is a reward system which works like Candy Crush. Basically, the more you use the app, the more you move up the ladder and acquire points which can get you a reward depending on the level that you have reached. How cool is that??
5. News
Once in a while we all like to catch up with what is happening in the world around us. mKey aggregates news on various topics which might be of interest to you such as business, fashion, sports among others.
Speaking at the launch of the app, Finserve Managing Director, Jack Ngare had this to say, "mKey has been created to be relevant to people's social lives and support fun conversations on any social media platform. It is a revolutionary keyboard app with a wide catalogue of customized yetumojis and gifs that will be constantly updated to capture the pulse of trending conversations, celebrating our Kenyan identity."
Jack also added that "mKey is the most groundbreaking keyboard app out of Africa that blends the social and financial into an integrated lifestyle providing unparalleled convenience. Why switch between apps to perform everyday functions like reading news, paying for goods and services, sharing emojis or even applying for a loan? Simply have a keyboard that goes everywhere with you and is ready to deliver all these services at the tap of an icon. Download mKey today and enjoy the experience of seamlessness and freedom."
To enjoy all this and more on the app, download it here.