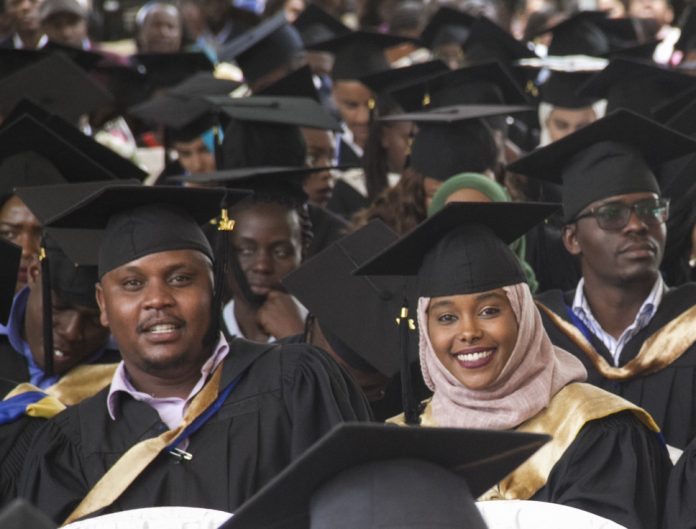 United States International University‐Africa today held their 39th Commencement ceremony at the university grounds on Saturday 9th September. A total of 1385 students are graduated from 18 programs at undergraduate and graduate level. A large proportion of 64.3% (891) were awarded bachelor's degrees; 34% (471) master's degrees and 1.6% (23) doctoral degrees.
The Vice Chancellor, Professor Paul Zeleza reflected on the various projects that the university has undertaken at various levels beginning with the opening of the Kshs 735 million student center to the increase in research budget by 20 percent. He also highlighted the upcoming new schools to be launched in the fall semester, the most recent of which is the School of Graduate Research & Extensions that will see the university play an increasingly more relevant role in providing sustainable development solutions for Kenya and the global community.
The Guest of Honor Chief Executive Officer, Commission for University Professor Mwenda Ntarangwi in his speech applauded the Vice Chancellor, Professor Paul Zeleza in pushing the research agenda through building a culture of research that will lead to high standards of excellence.
Professor Ntarangwi also highlighted that research is an interactive activity that when done well leads to outcomes that helps us expand our knowledge of ourselves and the world we inhabit. "Research can help us change thinking and link knowledge gained and the problems facing the world through collaborations between institutions like USIU-Africa."