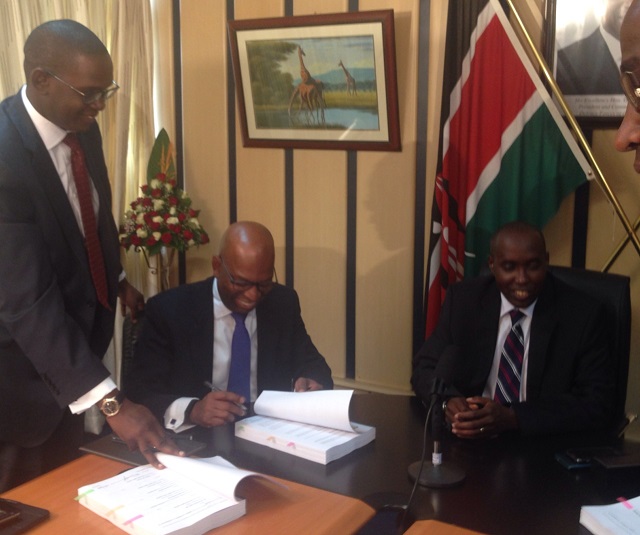 The Kenyan Government has finally signed an agreement with Safaricom that will see the telecommunications company roll out a National Surveillance, Communication and Control System for Nairobi and Mombasa. The security project is meant to provide the police with real time footage which they will use to fight crime in the country.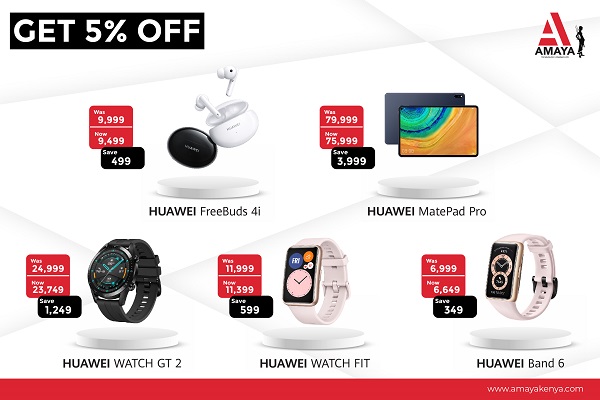 The contract signing took place earlier today at Harambee House and was attended by Cabinet Secretary for Interior and Coordination of National Government Joseph Ole Lenku; Amb (Dr.) Monica Juma, Principal Secretary, Interior, Dr. Kamau Thugge, Principal Secretary, National Treasury; David Kimaiyo, Inspector General and Bob Collymore, Safaricom CEO.
Amb. Juma had this to say about the project "In July, the National Assembly Committee on Administration and National Security approved the award of the project to Safaricom, setting the stage for today's announcement. We believe that the level of scrutiny provided over the last five months by the National Assembly and Public Procurement Oversight Authority, among others, is sufficient. We are keen to see the project go live as soon as possible."
[Read: The Safaricom Security Project explained]
On his part, Safaricom CEO, Bob Collymore said "Over the next 18 months, Safaricom will build an intelligent solution that harnesses the power of technology to enable law enforcement officers effectively coordinate and deploy their resources in response to threats to national security and, indeed, emergency situations requiring the interplay of competencies from the National Police Service and various disaster response teams."
Safaricom will begin work on the project and upon completion, they will hand it over to the National Police Service who will operate it under the expertise of a core project team comprising of senior officers and communications experts.
The whole project will cost Ksh. 14.9 billion. The first Ksh.7.5 billion will be paid in kind through allocation of 4G spectrum to Safaricom of that value. The rest will be paid in annual installments over five years starting in the year 2016.
It's important to note that the signing happened on the same day as a demo protesting the rising cases of insecurity in Kenya.