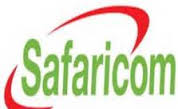 Safaricom has announced the launch of M-Ledger, an Android based application that provides subscribers on the company's network with a simple and easy to use financial journal to track and monitor their M-PESA transactions.
Developed in partnership with a local start-up Dynamic Data Systems, the partnership is the first in an anticipated series of partnerships Safaricom will be pursuing with local developers and startups. This is in Safaricom's continued support of the development and growth of relevant high potential mobile tech start-ups offering solutions to every day problems in Kenya.
"We strive to be the first to market with pioneering products that help transform the lives of our customers – but we are aware that we cannot innovate alone. Our partnership with Dynamic Data Systems signals our increasing commitment to build capacity in the local start-up community," said Bob Collymore, Safaricom CEO.
With the rapid growth in the use of M-PESA by organizations as a payments portal, M-Ledger promises to provide an easily accessible accounting service for users by allowing them to view and manage all their past transactions on a single view from their mobile phone.
Modeled on traditional ledgers as used in the accounting profession, the solution provides historical data on past transactions as well as providing the option to extract the data in spreadsheet form. The application also has a universal search functionality allowing users search for Paybill and Lipa na Mpesa till numbers.
M-Ledger was one of 18 applications developed during the inaugural 2013 Safaricom Appwiz Competition which is aimed at building and nurturing mobile tech startups that build innovative, relevant and attractive solutions for Kenyan consumers and enterprises.
Participants in the Competition were also provided with skills training in business planning, marketing, quality product development and financial management as part of the incubation period of the program.
In two weeks, Safaricom be hosting the second edition of its Appwhiz Awards that recognize commercially viable projects developed by local firms.
M-Ledger will be available from the Safaricom Appstore (appstore.safaricom.com) to M-PESA customers who use Android-based mobile phones. The application already has already over 35,000 downloads. For more information, please visit: m-ledger.com.
Watch a short video explaining how it works below