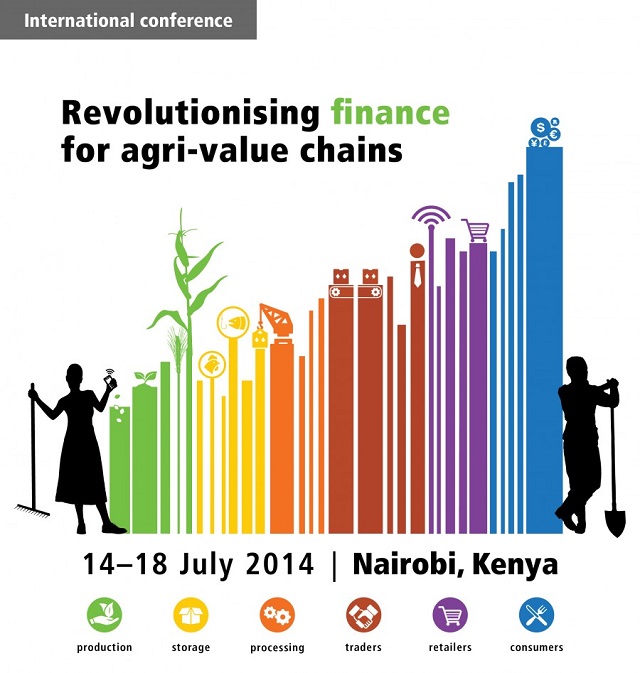 The Fin4ag International Conference, set to be held in Nairobi, Kenya from 14th to 18th July 2014 at the Kenya School of Monetary Studies (KSMS). The conference will officially be opened by H. E President Uhuru Kenyatta.
The conference will bring together more than 500 leading decision-makers and financiers from public and private organisations across Africa, the Caribbean, the Pacific and elsewhere. It will focus on revolutionising agricultural finance, looking at ways to encourage financial innovation in the developing world and providing a platform for interested stakeholders to discuss ways of helping innovation that already exists in individual countries to cross borders.
A series of sessions will discuss ways to design agri-value chain financing mechanisms for specific sectors like horticulture or livestock, or for specific purposes.
Warehouse receipt finance and collateral management will be another big focus, with sessions exploring how to create critical mass in the market.
The conference will also look at ways to create a new legal and regulatory framework for agri-value chain finance. Sessions will examine central bank tools such as discount facilities as well as regulatory issues around developing capital market instruments for agri-finance.
Further information about the conference can be found online at: fin4ag.org/en