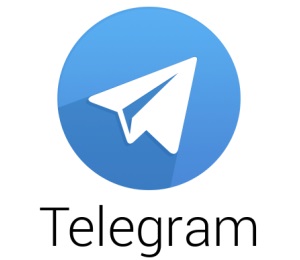 After WhatsApp was acquired by Facebook, some people were unsure about continuing using the messaging service because of Facebook's known privacy issues.
If you are one of those people then here are 4 alternatives to WhatsApp.
1. Telegram
Telegram Messenger is a partially open source cross-platform messaging service. Users can exchange encrypted and self-destructing messages, photos, videos and documents (all file-types supported). The maximum size of files that can be on this platform is 1GB.
Telegram is officially available for Android and iOS. Unofficial clients from independent developers are available for Windows Phone, Web, OS X, Linux and Windows desktops.
2. Line
Line is a messaging app that lets users send text messages, images, video and audio. Users can also make phone calls over the internet (VOIP) and video conference.
The Line messaging app is available for almost every computer and mobile platform, including Windows, OS X, the iPhone, Android, BlackBerry, Windows Phone, Nokia's Asha and even Firefox OS.
Line has 350 million users globally and it is the biggest messaging platform in Asia.
3. BBM
BlackBerry Messenger (BBM) was initially only available for BlackBerry smartphones but was then released for both Android and the iPhone in September last year.
BBM allows secure instant messages to be sent between users who have the app. Users can send messages to single person or via dedicated discussion or chat groups. Users can also send pictures, voice notes (audio recordings), files, location on a map and a wide selection of emoticons.
BBM is available on Blackberry, iPhone and Android. Plans are underway to launch it on the Windows Phone platform.
4. Snapchat
Snapchat is a photo messaging application. It allows users to take photos, record videos, add text and drawings, and send them to a controlled list of recipients. These sent photographs and videos, known as "Snaps", last for between 1 to 10 seconds after which they will be hidden from the recipient's device and deleted from Snapchat's servers. The user sending the content sets a time limit for how long recipients can view their Snaps.
Snapchat is available on iPhone and Android.