The Kenyan government has today launched a $1.6 million public-private sector partnership with Nailab to create a Tech Business Incubation program that supports Kenyan ICT startups. This project is a pilot of the National Business Incubation Program and it is for companies with high growth potential. It is an initiative of the Kenyan Ministry of Information and Communications under the World Bank and funded by the Kenya Transparency and Infrastructure Project.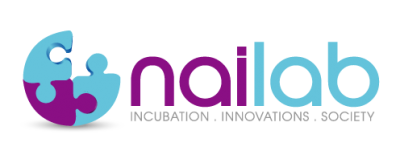 The program's main goal will be to build a program, support infrastructure and outreach with successes being replicated in other parts of the country.
"The growth in Kenya's economy is pegged on how many profitable businesses we are able to build and sustain. This project displays the government's commitment towards supporting SME's and growing Kenya as an ICT destination", said the PS in the Ministry of Information and Communications, Dr. Bitange Ndemo.
"the Nailab focuses on early stage business ideas that are likely to have a large social and economic impact, are highly scalable, require minimum investments to prototype, and have a strong value proposition. With this Tech Business Incubation program we can upscale our ambition and support more ICT startups. It is our ambition to create the next generation of successful ICT companies of Kenya.", added Sam Gichuru, Nailab's co-founder and director.
The Nailab is no stranger to tech business incubation, having been in operation in the sector for two years and incubated tech startups like Tusqee Systems which developed a system that allows schools to send children's grades to their parents by SMS and a system that makes it easy for people to communicate and send bills & invoices via sms and MyOrder which created a mobile application that allows every street vendor to open his or her own mobile web shop, allowing customers to order and pay by mobile phone.
With this project, Nailab hopes that a focus on the enablement of Small and Medium ICT Enterprises (SMEs) can contribute largely to Kenya's economic development by providing jobs and income, expanding the middle class, broadening the tax base, and ultimately decreasing poverty levels.
This program is timely and important for the tech industry and it is our hope that it will be successful and eventually rolled out to other sectors of the economy where this sort of incubation is nonexistent.