Many Nairobi roads are named after important historical figures. It is easy to get used to these names because we see them every day.
I recently came across information on Ralph Bunche while surfing the internet. He was the first black person to win a Nobel peace prize. He won it for his work in the late 1940s mediation in Palestine.
I decided to do some research on some of the other names we see every day.
Ralph Bunche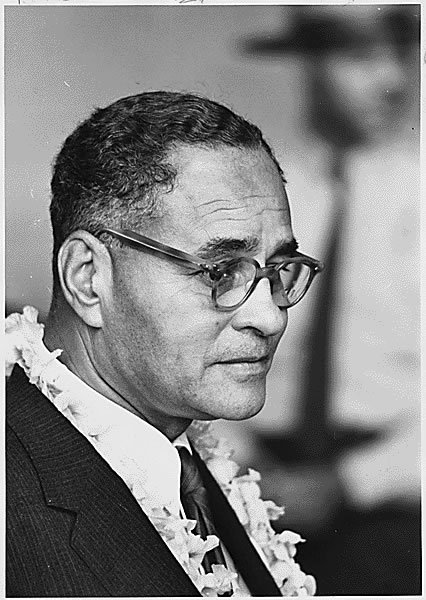 Ralph J. Bunche (1904 – 1971) was an American political scientist, academic, and diplomat. In addition to winning the Nobel, he was involved in the formation and administration of the United Nations and in 1963, was awarded the Medal of Freedom by President John F. Kennedy. (source) (location)
Dennis Pritt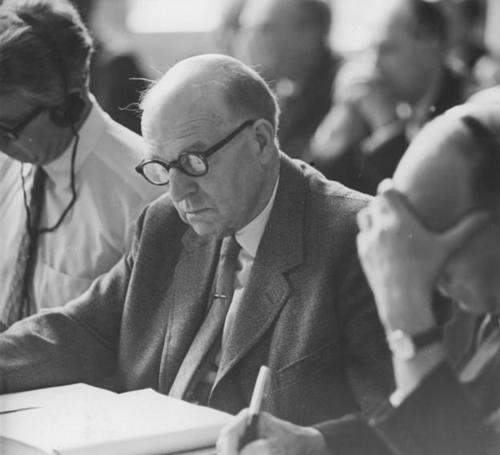 Denis Nowell Pritt (1887 – 1972), usually known as D. N. Pritt, was a British barrister and Labour Party politician. His most high-profile case was defending the Kapenguria Six, a group of Kenyan political figures accused in 1952 of Mau Mau links Jomo Kenyatta, Bildad Kaggia, Kung'u Karumba, Fred Kubai, Paul Ngei and Achieng Oneko. (source) (location)
Moktar Daddah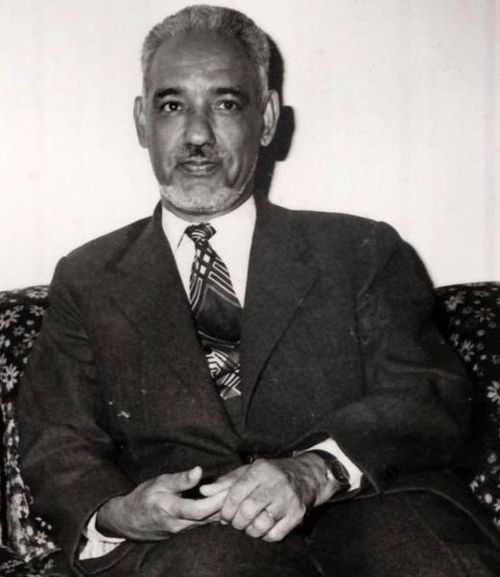 Moktar Ould Daddah (1924 – 2003) was the President of Mauritania from 1960, when his country gained its independence from France, to 1978, when he was deposed in a military coup d'etat. In 1971, Daddah served as President of the Organization of African Unity, the organization that preceded the African Union (source) (location)
Albert Luthuli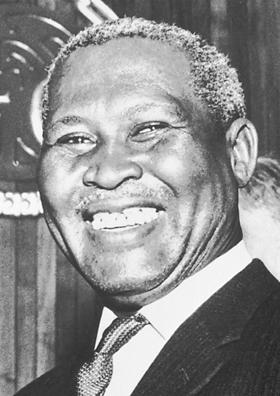 Albert John Luthuli (1898 – 1967) was a South African teacher and politician. Luthuli was elected president of the African National Congress (ANC). He was awarded the 1960 Nobel Peace Prize for his role in the non-violent struggle against apartheid. He was the first African, and the first person from outside Europe and the Americas, to be awarded the Nobel Peace Prize. (source) (location)
James Gichuru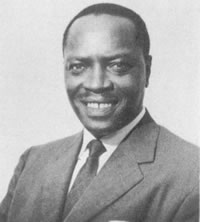 James Samuel Gichuru was a Kenyan politician. He was a minister for Finance, Minister for Defence and a former member of parliament for the Limuru Constituency. He was among the founders of the Kenya African National Union (KANU) party. (source) (location)
Marcus Garvey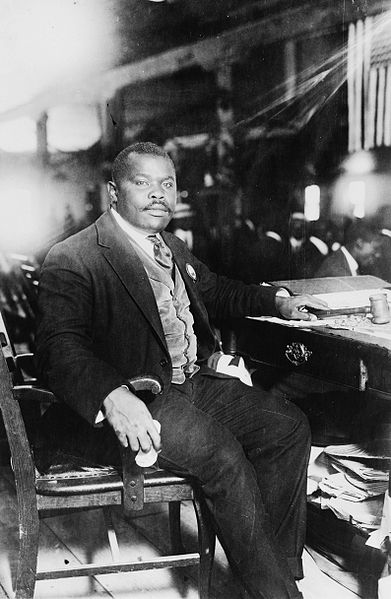 Marcus Mosiah Garvey, Jr. (1887 – 1940) was a Jamaican political leader, publisher, journalist, entrepreneur, and orator who was a staunch proponent of the Black nationalism and Pan-Africanism movements. He founded the Black Star Line, part of the Back-to-Africa movement, which promoted the return of the African diaspora to their ancestral lands. (source) (location)
Ronald Ngala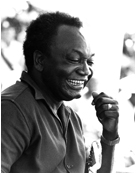 Ronald Gideon Ngala (1923 – 1972) was a Kenyan politician and statesman who was the leader of the Kenya African Democratic Union political party from its creation in 1960 until its dissolution in 1964. (source) (location)
Tom Mboya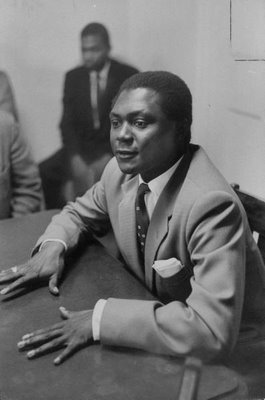 Thomas Joseph Odhiambo Mboya (1930 – 1969) was a Kenyan politician during Jomo Kenyatta's government. He was founder of the Nairobi People's Congress Party, a key figure in the formation of the Kenya African National Union (KANU), and the Minister of Economic Planning and Development at the time of his death. Mboya was assassinated on 5 July 1969 in Nairobi. (source) (location)
Dedan Kimathi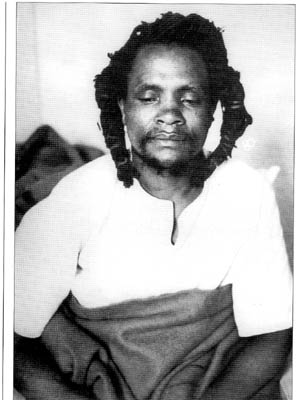 Dedan Kimathi Waciuri (1920 – 1957) born Kimathi wa Waciuri, was a leader of the Mau Mau which led an armed military struggle against the British colonial government in Kenya in the 1950s. (source) (location)
Haile Selassie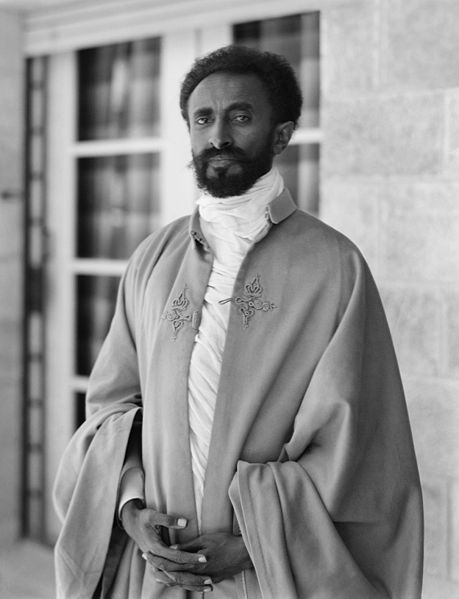 Haile Selassie I (1892 -1975) was Ethiopia's regent from 1916 to 1930 and Emperor of Ethiopia from 1930 to 1974. He was the heir to a dynasty that traced its origins by tradition from King Solomon and Queen Makeda, Empress of Axum, known in the Abrahamic tradition as the Queen of Sheba. His internationalist views led to Ethiopia becoming a charter member of the United Nations, and his political thought and experience in promoting multilateralism and collective security have proved seminal and enduring. (source) (location)
Mbiyu Koinange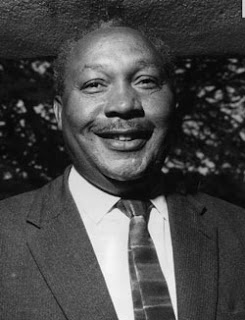 Peter Mbiyu Koinange (1907 – 1981) was a politician from Kenya. He served in the government and cabinet of Kenya's first president, Jomo Kenyatta for 16 years. During this time, he held the post of Member of Parliament for the Kiambaa constituency and the portfolios of Minister of State for Education, External Affairs, Pan-African Affairs, as well as Minister of State in the Office of the President. (source) (location)
Arwings Kodhek
Arwings Kodhek was the first Kenyan African advocate to set up a law practice in the country. He would make a name for himself defending many Mau Mau suspects following the declaration of a state of emergency throughout Kenya by the colonial authorities He was also the first African to set up a political party in Nairobi, the Nairobi District African Congress, but later he would merge it with the Kenya African National Union, KANU, when the latter was formed in 1960. (source) (location)
Kungu Karumba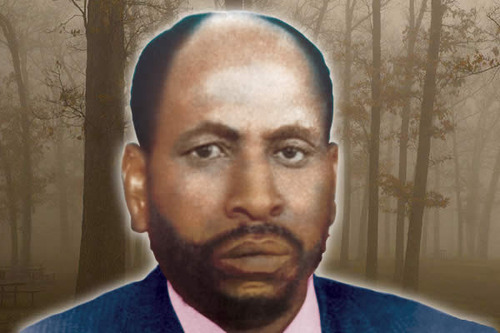 Kungu Karumba was one of six legendary Mau Mau freedom fighters, including Kenya's future President, Jomo Kenyatta, whom the British colonial government arrested and tried in a hastily made-up court in a small town in north-western Kenya called Kapenguria, convicted and locked up in jail and detention for nearly a decade before the country's independence. (source) (location)
Republished with permission from: mwirigi.tumblr.com