The 2013 rugby 7s world cup is set to kick off today with our national team taking part. Of course you knew that our national team is to take part and that it shall be held in Moscow. Here are a few fact that you should also know about.
1. There are 24 Teams competing which are grouped into six pools of four Teams each. These groups include
Group A: Australia, Spain France and Tunisia
Group B: South Africa, Russia, Scotland and Japan
Group C: Samoa, Kenya, Zimbabwe and the Phillippines
Group D: New Zealand, Canada, USA and Georgia
Group E: Fiji, Tonga, Wales and Uruguay
Group F: England, Portugal, Argentina and Hong Kong
2. Match points will be awarded for the matches on the following basis:
Win = 3 points
Draw = 2 points
Loss = 1 point
3. The duration of Matches, other than the Melrose Cup final, will be seven minutes each half with a two minute half time interval. The duration of the Melrose Cup final will be 10 minutes each half with a two minute half time interval.
4. The Kenyan team consists of Eden Agero, Oscar Ouma, Lavin Asego, Felix Ayange, Collins Injera, Patrice Agunda, Andrew Amonde, Horace Otieno, Willy Ambaka, Michael Wanjala, Humphrey Kayange and Biko Adema.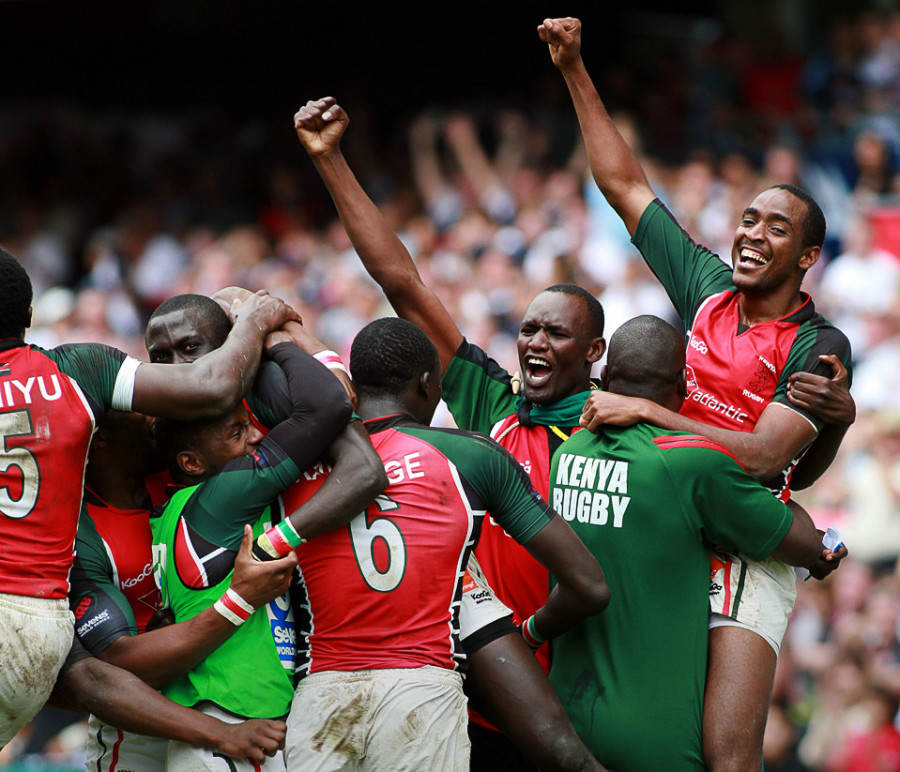 5. The women's tournament starts on the 29th and consists of the following teams New Zealand, Tunisia, Canada, Netherlands, Australia, China, South Africa, Ireland, USA, Brazil, Spain, Fiji, England, France, Russia and Japan.
Kenya will play its first game against Philippines today at 2.22pm Kenyan time. See the other fixtures here.