Netflix has introduced a download feature that will enable their customers to save some movies and series on their devices for offline viewing. The video on demand service has made the new feature available for all plans and will be available for phones and tablets on Android and iOS.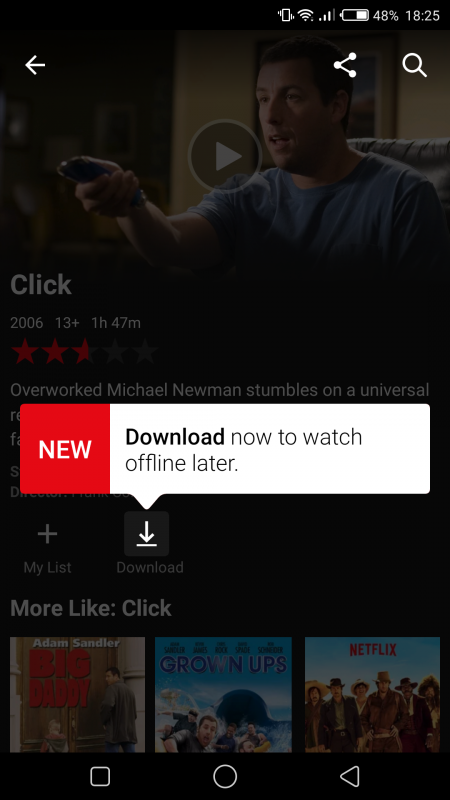 Netflix users can access the new feature by updating their apps to the most recent version. Movies and series that are available for download will have a download button on the details page on the app. The downloaded content will be available in the downloads section of the app and can be viewed offline where no data connection will be necessary.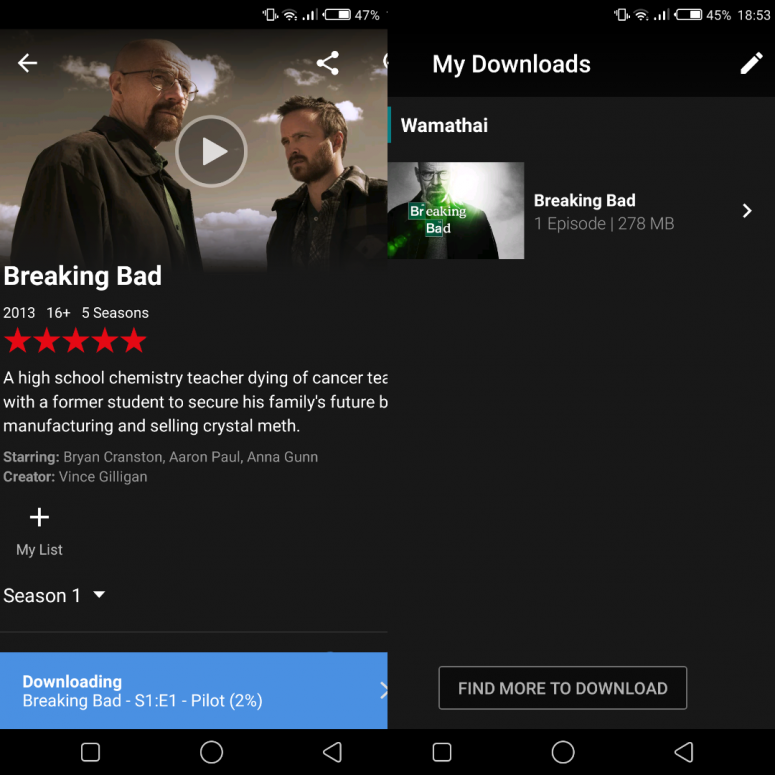 The new content download feature on Netflix has been copied from their competitor ShowMax. The South African company has had the feature since December 2015 (on Android and January 2016 for iOS). Showmax was launched in South Africa in August 2015 and is available in 36 countries in Africa and 65 countries worldwide. It has been available in Kenya since last year but was officially launched in October 2016.